Here at Rockwash we offer high-resolution drill core scanning in plain and UV light, allowing for an easy-to-view, detailed image of each scanned metre of core with a manageable file size and a resolution that facilitates the description of grain-scale features.
Scans are delivered with a free-to-use piece of bespoke viewing software, which allows the seamless integration of core scans and corresponding thin section scans.
Transporting core is impractical, so our equipment is completely portable and designed for setting up in core repositories all over the world. Our trained team are able to carry out this procedure on-site.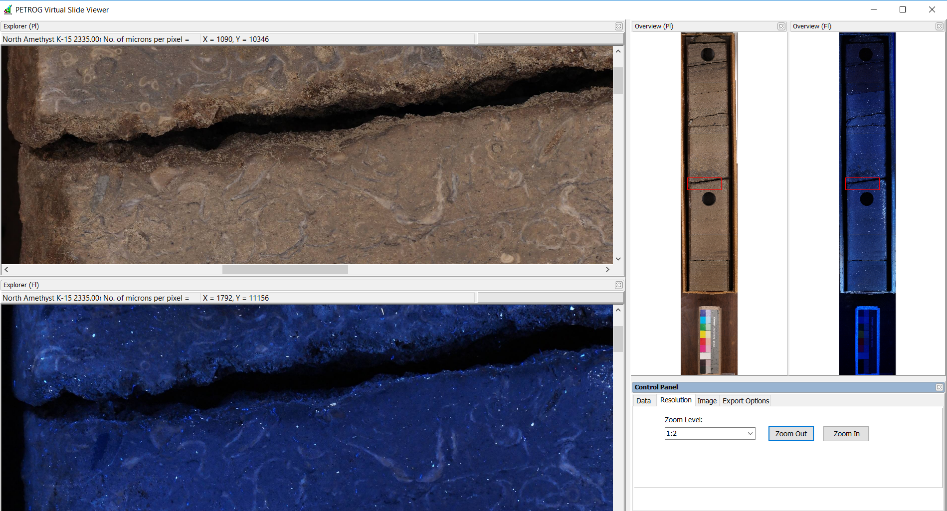 Petrographic thin sections can also be scanned at high resolution and can be viewed in plane- and cross-polarised light. A high level of image clarity is achieved by the adaptive focus capability at all levels of magnification enabling petrographic descriptions and measurements to be undertaken at the desktop without the need to look down a microscope.